Max Verstappen has named the circuit that he'd love F1 to return to, claiming that Mugello could make for an excellent experience in the fastest cars in motorsport.

F1 fans have already experienced a grand prix at the Mugello circuit with the venue stepping in to help form part of the Covid-affected 2020 season calendar.
READ MORE: Verstappen to race at Imola F1 REPLACEMENT this Sunday
That particular event ended in disappointment for Verstappen, who became one of eight cars to DNF in the Tuscan Grand Prix when his race came to an end on the opening lap.
Verstappen, however, is keen to return to Mugello should F1 continue to expand its current calendar, and with the idea of race rotation still being circulated, it is feasible to see the venue back on the calendar in the future.
Verstappen's F1 calendar hopes
Verstappen revealed that he'd like to see F1 back at Mugello in a recent interview with Motorsport.com, stating: "Well, bring Mugello back then.
"Of course, I haven't raced that much there yet, just two corners. But the circuit is really nice to drive on."
The Dutchman was then asked about the possibility of F1 at Laguna Seca, which currently hosts the final race of the IndyCar calendar.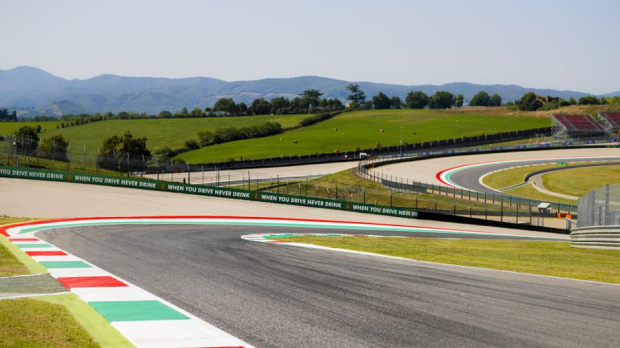 "We can certainly do that, we are also driving in Monaco, right? There are some nice options in America, though.
"I also like Virginia, for example, although that track might be less in an F1 car and more something for a GT. Road America is also very nice, so there are a few tracks you can go to.
"Road America is of course reasonably fast for F1. But like any track that holds Formula 1 races, they would then obviously have to make certain adjustments to the track."
READ MORE: Perez backed to BEAT Verstappen at Monaco GP by F1 legend


Read More: Max Verstappen names 'REALLY nice' track he wants F1 to race at again 2023-05-22 19:57:00