MotoGP's three-week spring break between the French and Italian Grands Prix has kicked off with a somewhat surprising storyline: an apparent war of words between reigning world champion Pecco Bagnaia and Tech3 Gas Gas team boss Herve Poncharal.
Poncharal took exception to comments made by Bagnaia following his crash out of last Sunday's race at Le Mans in a racing incident with Aprilia's Maverick Vinales – one of many clashes in a fraught opening part of the 2023 season.
Bagnaia suggested in the aftermath of Sunday's race that part of the current safety issues facing MotoGP is just how competitive all the bikes on the grid are right now, thanks to more balanced than ever technical rules that have allowed satellite teams to compete for victory too.
But those comments were quickly and harshly shot down by Poncharal (who also wears the hat of president of teams' organisation IRTA), calling the world champion's opinion "bullshit" in a fiery interview given to French website Paddock GP after his home race at Le Mans.
His irritation was particularly stoked by the fact Bagnaia had earned his Ducati factory ride by impressing at its satellite team Pramac first.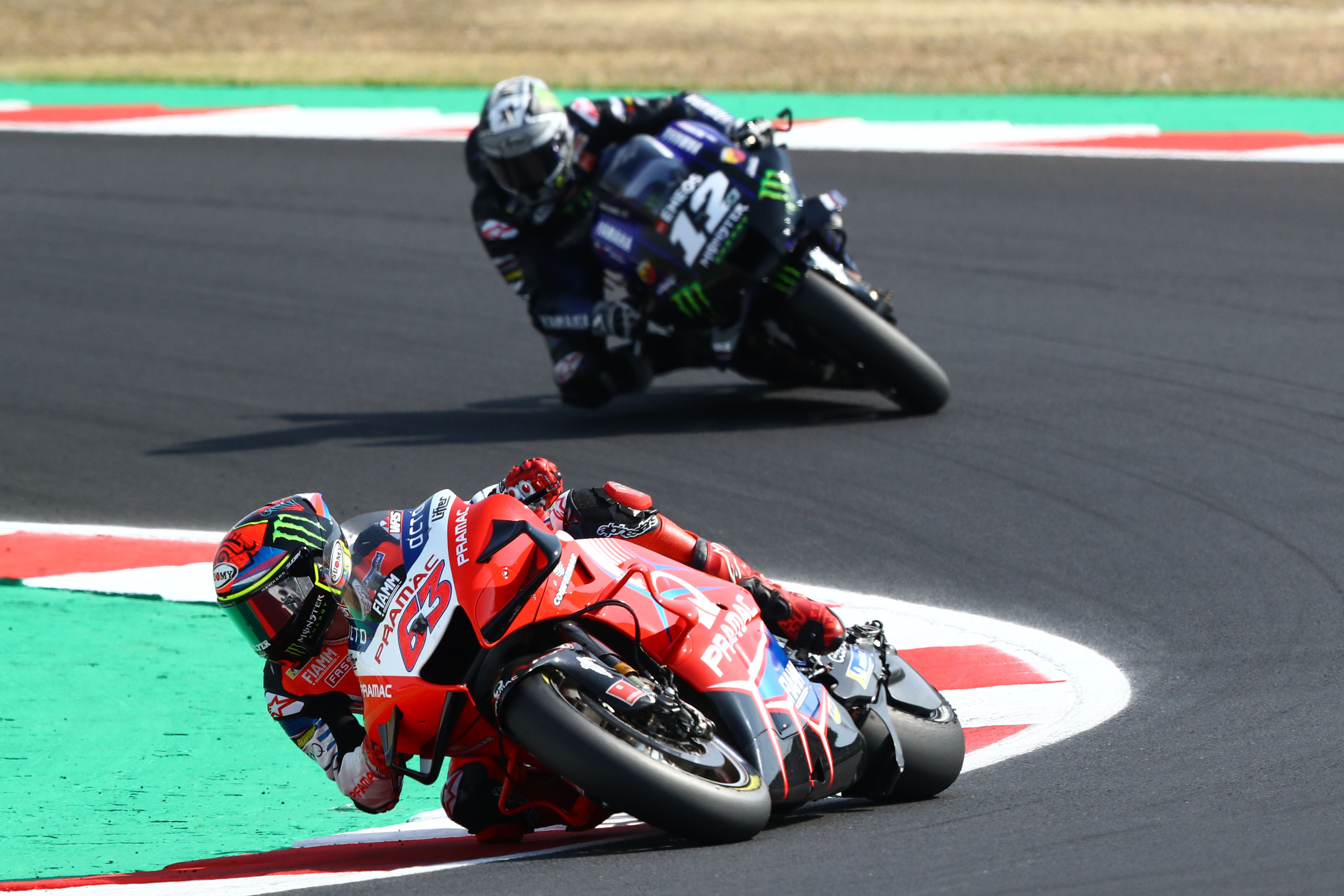 "I was very surprised from the reigning world champion, from someone who is respectable, I have a lot of respect and admiration for him, and he is always quite calm in his comments, to read an enormous thing, I could even say huge bullshit, because Pecco Bagnaia, like any rider, comes from Moto3, he went through Moto2, he arrived in MotoGP in an independent team that you can call private or satellite," said Poncharal.
"You can call it whatever you want, and he was happy to have a high performance bike that allowed him to be noticed.
"And then, as he progressed in the MotoGP class, he was offered a factory ride, which is kind of the dream ride that every talented rider wants to have.
"And what was my surprise, when he benefited from this system, he could have powerful bikes in independent structures, to read that it would be good that there are six or seven tenths per lap decided by the engineers of the manufacturers who are present on the MotoGP grid.
"Therefore, the bikes of the private teams are deprived of six or seven tenths per lap. That's about the deficit he would like to see imposed on them so that they can have fun among the rich and powerful."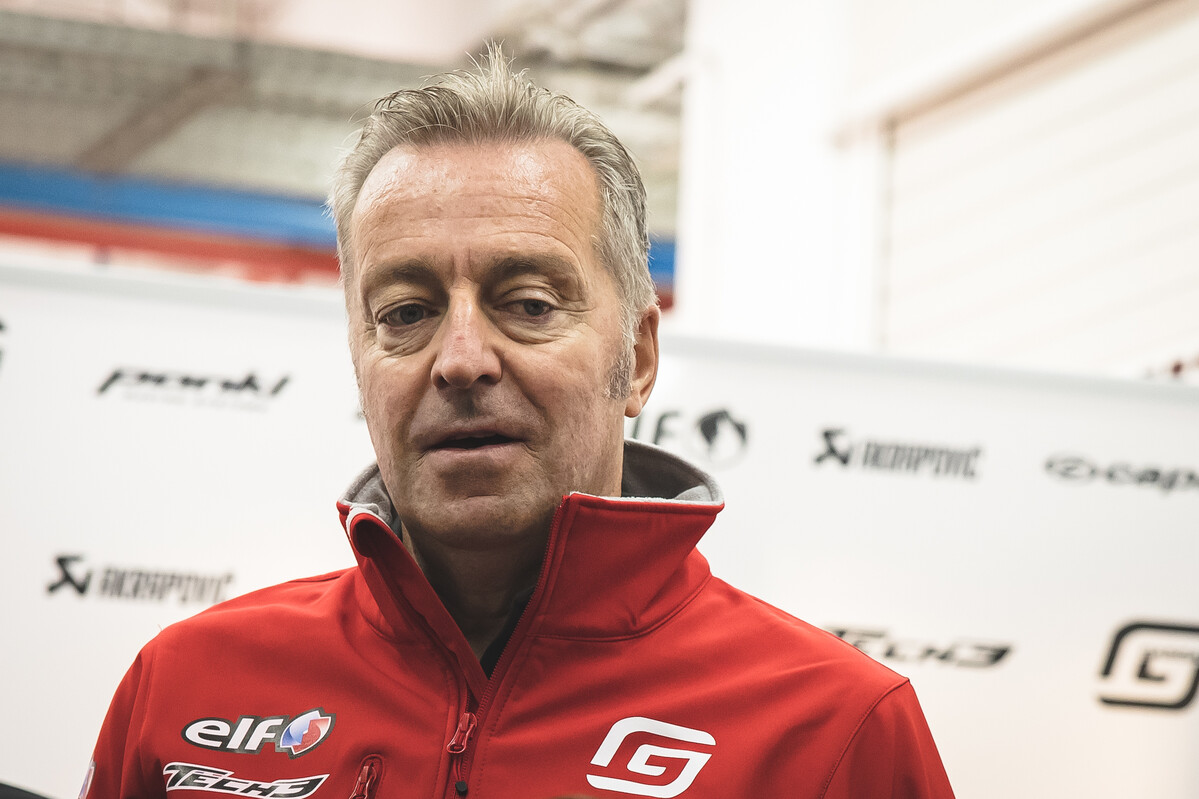 The situation has since been inflamed further by series organiser Dorna, which took the unusual steps of both reposting Paddock GP's interview on its own website as well as sharing video footage from Bagnaia's Italian-language media debrief, where cameras are normally not allowed to record.
The net result has been a wave of anger directed towards Bagnaia. But given the full context of the Ducati rider's words, it's clear they've been at least partially taken out of context to create something of a mountain out of a molehill, especially given that his initial point was primarily about…


Read More: Decoding MotoGP's unexpected champion vs team boss row 2023-05-18 08:35:02