Kevin Harvick will, unfortunately, depart from the NASCAR Cup Series after the 2023 season. It seems like all good times come to an end, but now is the best time to look back at everything Kevin Harvick achieved in his Cup Series career. Recently, NASCAR veteran Kenny Wallace looked back at the 2014 Cup Series Champion's career as he picked his favorite moment. His most memorable moment dates back to when Harvick joined the series back in 2001 at Richard Childress Racing.
Speaking in his podcast, The Kenny Wallace Show, he said, "One of the most memorable moments of all time was his very first race. I mean, not very first race, but I mean, are you kidding me! Harvick jumps in Dale Earnhardt Sr's car and wins right away. Atlanta. That told us right there he was gonna be great."
He added, "That's like being a rookie and, you know, winning at all right away and the World series. He did it. He put all the doubters to rest."
ADVERTISEMENT
Article continues below this ad
This goes back to the time when Harvick was called in as a replacement for the late great Dale Earnhardt Sr. After Dale Sr's tragic accident in 2001, Richard Childress Racing needed someone to take his place. So they decided to change the car from #3 to #29 and put the rookie Harvick into the car. And the decision paid off as he won at Atlanta, a weekend after being put in the car.
Watch This Story: NASCAR Community Gets Nostalgic as Kevin Harvick Announces His Retirement
Kevin Harvick was dedicated to helping RCR after The Intimidator's tragic demise
Harvick knew that he could never replace Earnhardt Sr—no one could. But as the man to fill in his shoes, Richard Childress couldn't find a better person. Because despite losing his hero in the car, Harvick was ready to do everything he could to help.
ADVERTISEMENT
Article continues below this ad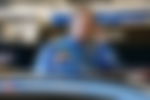 Recalling his first meeting with Childress, Harvick said, "Richard's sitting behind the desk, looks like he's not slept, probably hasn't slept in 3 or 4 days. He said 'Kevin, we want you to drive the car. You've done all the testing, you know all the people.'
"He's like 'We totally understand if you don't want to drive it'. I said 'I'll do whatever it takes for RCR and the company until everybody gets back on their feet.' And that was really the only conversation that happened."
ADVERTISEMENT
Article continues below this ad
DIVE DEEPER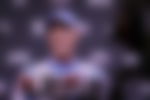 Do you think Harvick did a decent enough job of filling in the late Earnhardt Sr's shoes? Let us know in the comments.


Read More: "I Mean, Are You Kidding Me?"—Veteran Picks Favorite Kevin Harvick NASCAR Moment 2023-01-16 19:26:00