MotoGP will be very different in one major aspect in 2023 as it switches to a two-race weekend format for the first time ever with the introduction of sprint races at every single grand prix.
It's a divisive decision, but it's been made to try to solve the very real problem of falling viewer numbers.
Given that, to really make proper use of this format change MotoGP needs to go above and beyond. It needs to make the new half-distance races free to watch.
Adding another race to the schedule at each round is perhaps not a surprising idea, and though it's something of a sticking plaster on a bullet wound it does have the potential to reverse the major viewership issue promoter Dorna is facing, if it's used correctly.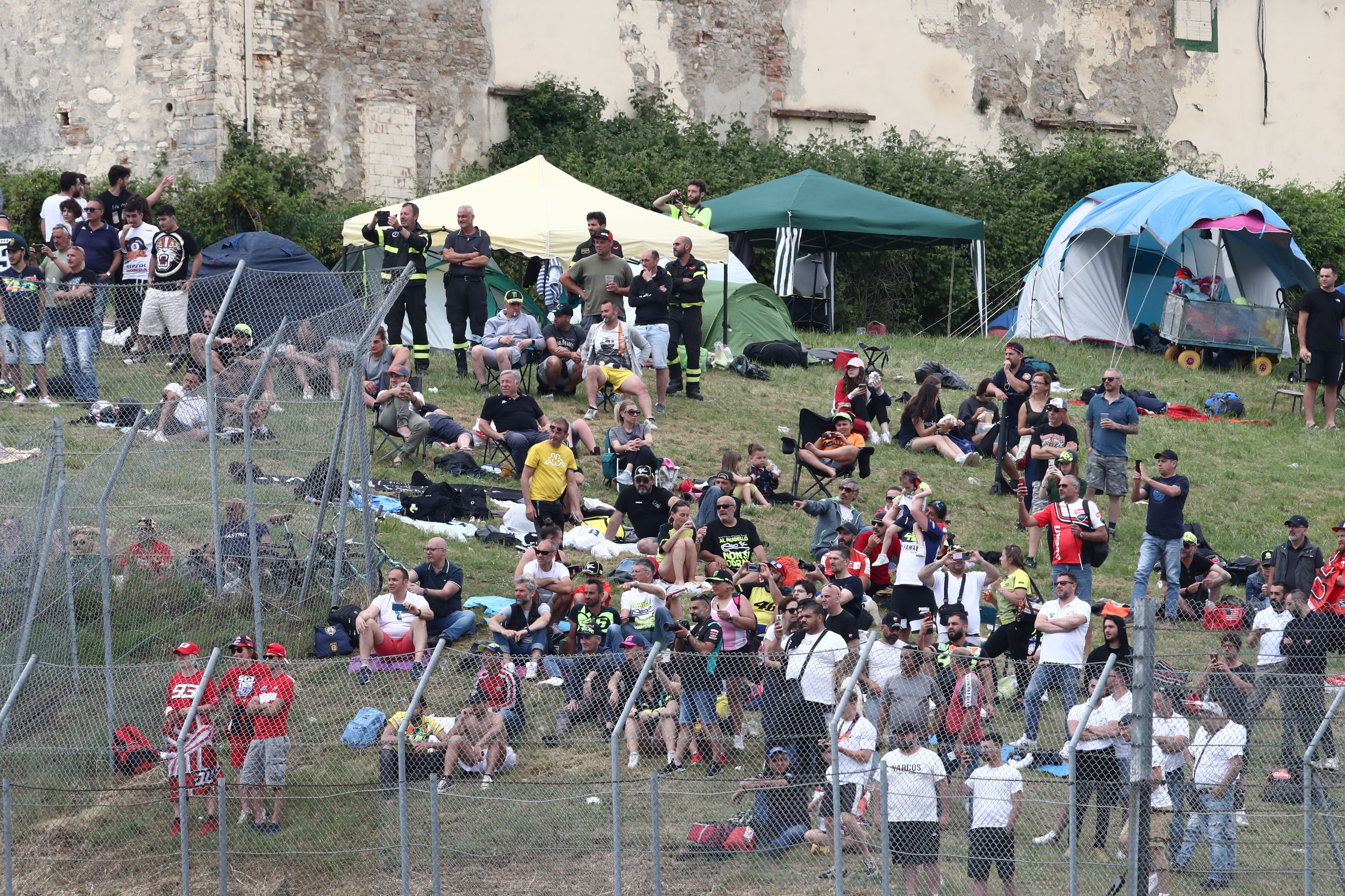 It's no secret that MotoGP is hurtling towards a crisis. Crowd attendance figures at some of the series' most storied tracks in 2022 were under half what they used to be. Spectator numbers plummeted on both race day and across the weekend at the likes of Mugello, Silverstone and Misano.
TV audience figures are in the same trouble, with traditional pay to view channels shedding subscribers at an alarming rate and no new fans coming along to replace them.
MotoGP's British Grand Prix, for example (which did air on free to watch ITV but with little promotion beforehand), had tens of thousands fewer viewers than the previous weekend's British Superbike round.
Sprint races will hopefully fix some of those woes by giving more value to those considering attending the races. Two premier class races instead of one, a Saturday line-up that – with qualifying in the morning too – should be a spectacular day of viewing, and Sunday still having the main event adds up to a far more interesting proposition for fans at the track.
But here's the thing about getting people to attend races: no one is going to fork out hundreds of pounds to come along and watch unless they're already a fan. And the real issue that MotoGP is facing right now, bigger than anything else, is turning uninterested people into new fans.
That's where the sprint races come in. They're currently an added bonus to any TV contracts that Dorna has signed. It shouldn't be that difficult to persuade broadcasters that it's in their own best interests to give up a small slice of the pie in return for what could be a very welcome boost to their own audiences in the medium to long term. Sure, corporate greed is a powerful force, but you'd like to think that any business savvy executive could see the writing on the wall at the minute.
With rights re-secured (not region but region, but wholesale across the globe), Dorna should then give away the sprint races on every single platform it can reach. We're not talking on its own site, locked behind a 'you must register to continue' box, or even on traditional streaming platforms like YouTube or Facebook.
Instead, commit fully to going after the sort of new, young fans that Formula 1 has so…


Read More: MotoGP must take a TV gamble in 2023 to save itself 2023-01-02 09:26:59