Matt Fitzpatrick wants to see Sergio Garcia included on Europe's team for the 2023 Ryder Cup in Rome; Europe have yet to confirm whether captain Luke Donald will select players who have joined LIV Golf
Last Updated: 28/12/22 12:09pm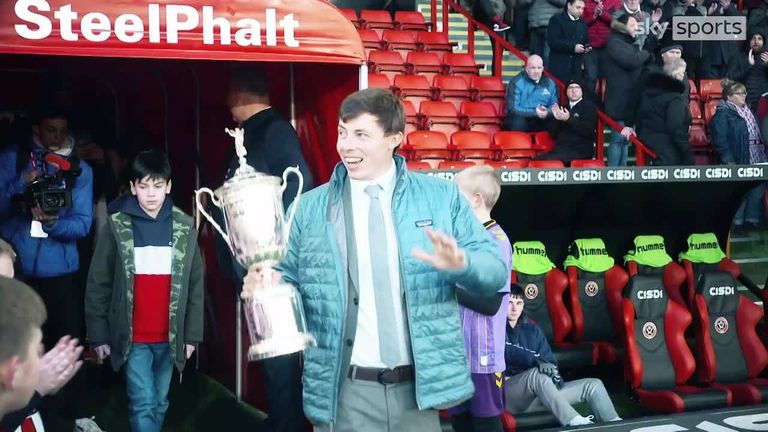 US Open champion Matt Fitzpatrick looks back on an incredible year when he became a major champion in Boston back in June and caps it off by parading the trophy at his beloved Sheffield United on Boxing Day

US Open champion Matt Fitzpatrick looks back on an incredible year when he became a major champion in Boston back in June and caps it off by parading the trophy at his beloved Sheffield United on Boxing Day
Matt Fitzpatrick says he wants Europe to field the strongest possible team at the 2023 Ryder Cup, including team-mates who have left the PGA Tour to join LIV Golf.
Europe will attempt to recapture the Ryder Cup from the USA in Rome next autumn, but their preparations have been thrown into disarray by golf's civil war, which saw Henrik Stenson stripped of the captaincy and the eligibility of several players left in doubt.
Ryder Cup legends Sergio Garcia, Lee Westwood and Ian Poulter all joined the Saudi-funded LIV circuit, while world No 1 Rory McIlroy, the chairman of the PGA Tour players' advisory council, has been highly critical of his former team-mates.
While the USA have ruled out selecting LIV players, including major champions Dustin Johnson and Patrick Reed, it remains unclear whether European captain Luke Donald will have the same restrictions.
In an exclusive interview with Sky Sports News, US Open champion Fitzpatrick said he "completely agrees" Europe should select the 12 best players available.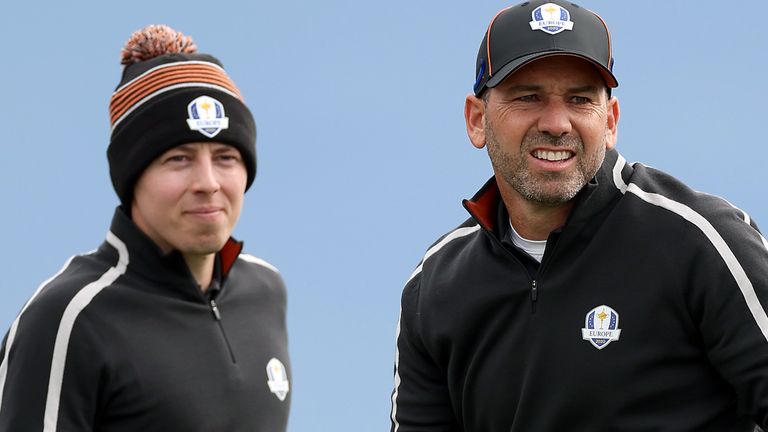 "It might be some players from other places in the world," Fitzpatrick said.
"I think there definitely are a few personal relationships that have been dented by this.
"I'm not bothered, I just want to win, and I'm sure those boys do too."
Fitzpatrick believes the player whose skill and experience Europe could most do with in Rome is Sergio Garcia, whose 28.5 points make him the team's all-time leading scorer.


Read More: Matt Fitzpatrick: US Open champion backs Sergio Garcia for Ryder Cup inclusion | 2022-12-28 10:54:20