The quarantine leaves you with a lot of empty time at your hands. The guys over at the ATP Tour Instagram page decided to do something creative with the extra time. They decided to swap haircuts of popular players and see how they looked afterward. Novak Djokovic and Dominic Thiem were victims of this treatment.
Their haircuts were swapped with each other as the funky haircut of Thiem was exchanged with the somber-looking one of Djokovic. This led to a completely different look for both the players. While we can say that Thiem still looked pretty human, Djokovic looked completely out of place with the blonde streak.
This was sure to extract some funny responses. Novak Djokovic and Dominic Thiem themselves responded to the Instagram post. Let's find out what they had to say.
WATCH – Novak Djokovic Shows Off His Flexibility In A Slow-Mo Video
How did Novak Djokovic and Dominic Thiem respond to the post? 
Novak Djokovic acknowledged that Dominic Thiem was still looking pretty good. He thanked him for upgrading his hairstyle.
Dominic Thiem had a crazy idea in response to this. He actually suggested that the two must try out these hairstyles once the period of quarantine ends. That would certainly be something interesting if the tennis resumes after this period.
Know More – Novak Djokovic Recalls Time When His Family Had Only 10 Dollars Left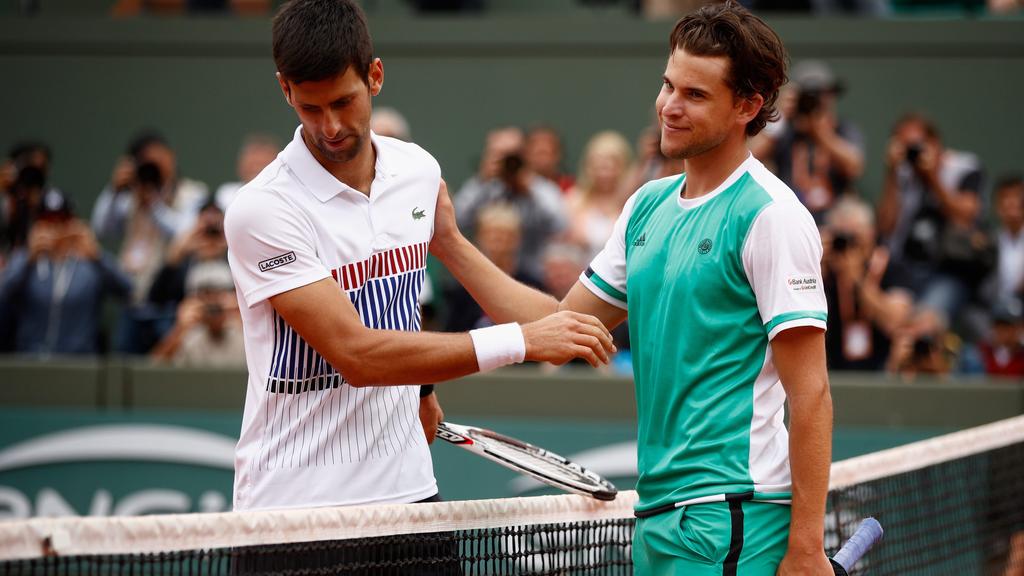 The other players who found themselves in this predicament were Dustin Brown and Juan Martin Del Potro, Andy Murray and Jamie Murray, and finally Andre Agassi and Gustavo Kuerten. While they could have curated a longer list, ATP Tour stuck with the ones they could work with at this moment.
The positive response to these posts might encourage them to create more of these. We will surely see some fan creations as well. Swapping the haircuts of Roger Federer and Rafael Nadal would be a good idea, to begin with. The two are known to rock any new fashion. Which other popular tennis stars would you like to see swap their hairstyles with each other?




Read More: Novak Djokovic And Dominic Thiem Plan To Copy Each Other's Haircuts After 2020-05-21 18:01:00