Fraser on his quest to win Olympic gold in Tokyo: "Why not? You always hear 'talk it into existence' so I guess I'm trying to do that"
By Charlie Skinner
Last Updated: 25/05/20 2:13pm
Parallel bars world champion and Sky Sports Scholar Joe Fraser should have been in the final few months of preparation towards Tokyo.
Instead, he has had to wind back his countdown another year on his quest to become an Olympic gold medallist.
Fraser is one of 10,000 athletes who have had to readjust their training programmes to hit peak physical condition for the Tokyo Olympics in 2021, after the biggest sporting event in the world was postponed in March due to the coronavirus pandemic.
The 21-year-old from Birmingham admits it was hard to accept the news at first, but he is now preparing mentally and physically to achieve his big ambitions in Japan next year instead.
"Honestly, it's a very weird situation to be in," Fraser tells Sky Sports News. "I've had a countdown in my room for Tokyo for a year-and-a-half, so I've been used to seeing those days go down and then all of a sudden, it's gone up by a year. It's crazy!
"It took a while for me to get used to hearing that, but now I've got it fixed in my head that's when the Olympic Games will be and that's when I'll be at my peak fitness. It's given me an opportunity to reflect on what I want to improve on in this period of time.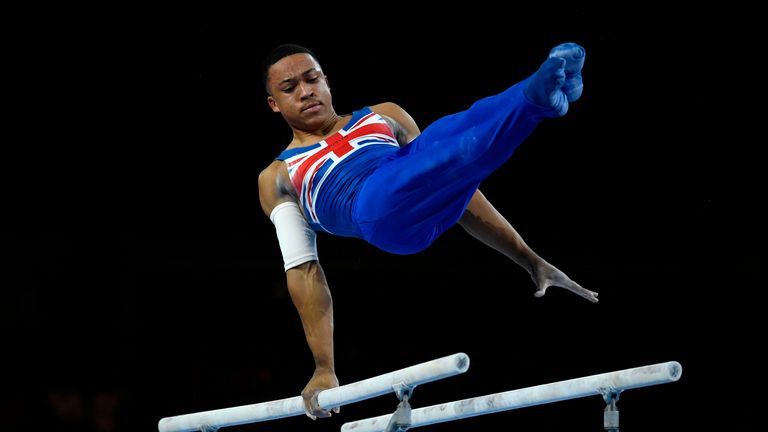 "Right now, I don't know when I'll get back to full training or when I'll start competing again, so I'm just using this time to work on myself, and think about the opportunities I have to work on my all-around score. But the Olympic Games is still the main focus.
"For next summer, I really want the team to do well. I'd love the team to get a…


Read More: Gymnast Joe Fraser on Tokyo Olympics countdown, mental health, and big ambitions 2020-05-26 04:28:17