The 1-2 deficit from the first leg of the round of 16 at the Santiago Bernabéu has not punctured the enthusiasm of Zinedine Zidane's men for the competition that is so much part of their DNA, the Champions League. And the French coach made it clear in his first chat after leaving confinement behind: "We are preparing to finish the season strong."
Madrid target Man City turnaround
The strategy of Grégory Dupont, the magician of physical preparation, involves the squad effectively undertaking a fine-tuned preseason, one that primes the players to kick on in their fight for LaLiga (second half of July) and then the crucial second leg in Manchester against Pep Guardiola's Manchester City (early August). By this point that have to be at their peak with some added bonuses.
In typical years – a far cry from the current coronavirus infected one – Los Blancos would start work at the beginning of July, and arrive for the beginning of the Spanish league season in decent shape with a view to hitting the Champions League group stage in fine fettle (around the middle of September). Now it is quite similar.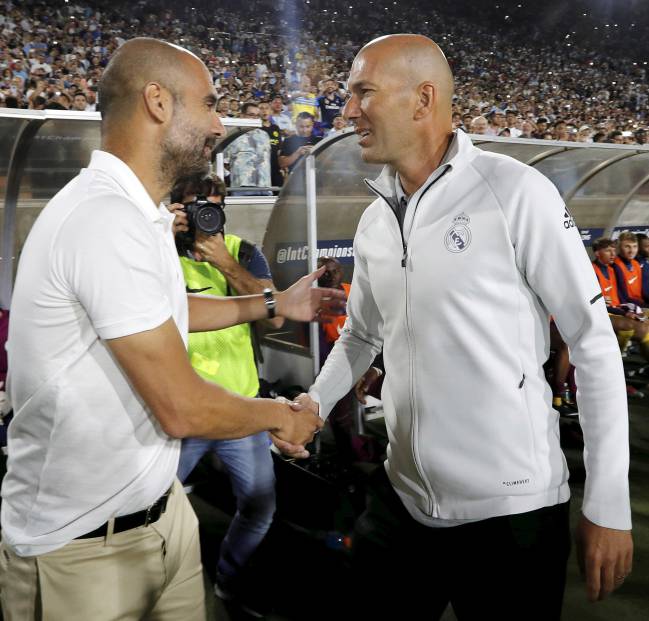 Since 11 May the players having been working out in the Valdebebas training facilities and, all things going to plan, will land in Manchester with 11 weeks' worth of preparation behind them, honed to perfection with 11 LaLiga games. As Zidane said, "the boys like to train, but much more to play. I hope they can do so soon." The advantage eyed in this respect is that with the Premier League lagging behind in terms of ramping up training and the start of play, directly linked to the timeline associated with the first wave of Covid-19 cases in the country, the assault on the Etihad is a key focus.
No City fans…no Sergio Ramos
The other consideration, seen by many as a further advantage (although it didn't play out that way in the first leg) is that the game will almost certainly be played behind closed doors. No Manchester City fans to cheer on their side, who remain one of the hot favourites for the title, which would be the first in the club's proud history.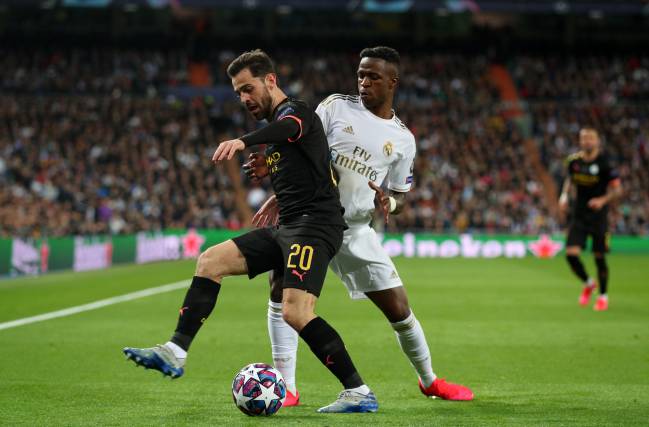 But the defeat hurt Madrid badly, and a turnaround is going to be difficult, knowing from the start that they will need to score at least two goals. And they will be without the suspended Sergio Ramos, the captain that was missing in each of the last five UCL defeats for his side. Zidane and the squad are focused on this game, the manager taking on Guardiola once again, with his two-legged unbeaten record on the line…


Read More: Real Madrid target Champions League Etihad assault 2020-05-21 12:09:37